Want to communicate with clarity & confidence?

Learn the tools and frameworks to help you create a sex-positive household for you and your family.

Sex-positive parenting is your opportunity to play an active role in your childs sex education. It's your invitation to guide and support your child towards healthy exploration of their sexual selves.
The tools and teachings in this training are easy to understand, practical and can be applied in varied environments and scenarios
What's included?
THESE ARE SKILLS ANYONE CAN LEARN



You Can Create Safety & Confidence
Don't leave it to the internet, peers or the education system to lead your childs wholistc sex education
Learn how to speak with clarity, confidence and congruence
Start positioning yourself as the safe and appropriate place for your kids to come to ask questions
Build a solid foundation from your values and beliefs abour sex & embodoment
Learn age appropriate topics and conversation starters
Create alignment with Grandparents and other care givers for consitency and ease around this topic
Yes, It Really Is Possible!
In the Sex-Positive Parenting training you'll learn all the tools you need to create a safe and confident house hold environment for the whole family
ENROL NOW
This 5 module training will allow you to...
Finally feel confident when communicating about all things sex, embodiment, pleasure and boundaries and consent with your kids
Gain clarity on your values, beliefs, intentions and action as a sex-positive parent and caregiver
Set up the frameworks, agreements and boundaries that align you and your family with the healthy, age appropriate and safe sex education you desire
For families and parents creative, inspiring, practical and "needs specific" sex education is SO important! We'll cover everything you need to move from fear, reactivity and "locked up" to ease, openness and courage.
INTRODUCING
Sex Positive Parenting
This training is for you if you want to step more fully into your role as leader and guide in this important life topic.
This 5 module training will teach you everything you need to know in order to create a sex-positive home environment.
You'll learn how to:
Initiate empowered and easeful conversations with your young people. AND learn how to respond to various topics that may surface in your home
Create agreements, boundaries and expectations to help your children with healthy self sex-ploration
Hold your values, beliefs and actions so they are congruent with the sex-education you *really* want for your children
Communicate with other family and community members so your child can rely on consitency and safety in a wide variety of environments
With simple shifts in your mindset, skillset and beliefs about sexuality, embodiment, boundaries & consent and sex-education you'll feel capable and confident to tackle any issue and guide your child towards their safe and healthy sexual exploration & expression.
Participate either online or in person in Byron Shire
Here's what's included in the 5 module live training..
MODULE 1
Online: Wednesday 2nd August 8pm AEST
In Person: Saturday 5th August 12pm - 4pm AEST

What is sex-positive parenting and why is it important
Your sex positive parenting is determined by your ability to feel confident and comfortable to lead or respond without fear or second guessing yourself when it comes to the sex-ed in your home!
Some questions we will explore...
What skills do I want my child to posses when it comes to safe and healthy sexual exploration?
How do boundaries and consent work at various age levels?
How do I help my child enact their boundaries and stay connected to their body?
You'll finish the training with a "road map" that is specific to your values and beliefs.
MODULE 2
Online: Wednesday 9th August 8pm AEST
In Person: Saturday 5th August 12pm - 4pm AEST
Compassion & Conditioning
We know our kids are always watching, listening and learning from the cues we give them. Becoming more aware of the messages ( verbal and non verbal) we share and having clarity on our own (possibly unresolved) conditioning from the past is a great way to ensure we can "interrupt" inherited patters moving forward in our own family systems.
Build enduring compassion and self-awareness for your own unresolved parts 
Interacting with fresh eyes and in present tense 
Working with shame and overwhelm
You'll finish this course with the self awareness, clarity and compassion to hit reset on any un-useful inherited beliefs and behaviours that may be getting in the way of you creating the environment you want for your family.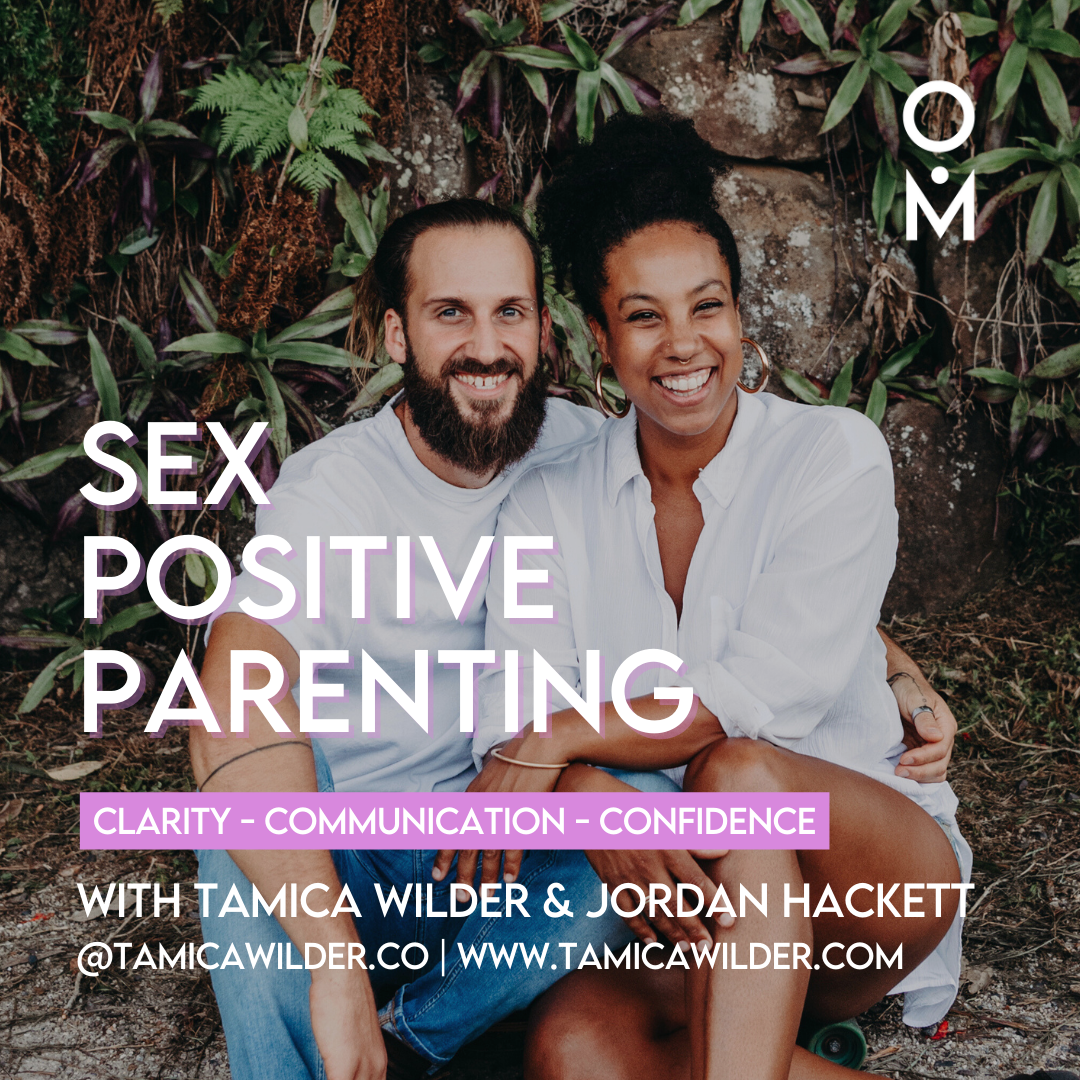 MODULE 3
Online: Wednesday 16th August 8pm AEST
In Person: Saturday 5th August 12pm - 4pm AEST
Lead or follow?
No one knows your children better that you do! This session is all about curating your conversations and non verbal communication in such a way that best serves both the young person AND the caregiver.
When and how to start a conversation that feels important to you
Modelling and leading by example
The best non-verbal ways to lead a sex-positive environement
You'll finish this training with a huge set of communication resources you can use for kids at any age!
MODULE 4
Online: Wednesday 23rd August 8pm AEST
In Person: Saturday 19th August 11am - 3pm AEST
Dealing with conflict & inappropriate behaviors
This is about prepared for conflict and moments that might make you feel "uncomfy"  - They're going to happen so our ability to remain in an empowered and non-reactive state is hugely important.
Somatic and mind set tools for managing your triggers and discomfort.
Communicating with friends, family  and other community members
Addressing "issues" with your young people without shaming or wronging them
You'll finish this training with a set of nervous system management tools that will ensure your meeting conflict form a grounded and calm place rather than from trigger or reactivity. 
MODULE 5
Online: Wednesday 13th September 8pm AEST
In Person: Saturday 19th August 11am - 3pm AEST
Integration, practice & future pacing
Integrating leanings, sharing plans and getting excited to use all your new tools! This session is all about ensuring you hit the ground running. It's so exciting when you start to feel confident and well equipped for this topic. You'll also be added to a parent continuing learning and support group (optional) 
Practice and share your sex-positive parenting plan with other group members and get feedback ( if desired)  
Resource sharing and brainstorm of inspiring and aligned tools and content
Gather community and build ally-ship with other parents on the path!
You'll finish this course with a group of like minded parents who can continue to share ideas and resources, support one another and give high fives all round when we're doing great work! 
This training is for you if...
You want your kids to have better sex ed than you had!
You want to cultivate the confidence and clarity it takes to have "tricky" conversations with young people
You want your kids to enjoy a healthy and safe sexual exploration at every age and stage of their lives
You suspect you may have some unresolved unhelpful conditioning from your past that you don't want to hand on to your little ones 
I'M IN!
MEET YOUR FACILITATORS



Hello, I'm Tamica Wilder
Im a Mama of 2, somatic-sex educator and multi-qualified therapist with a deep passion for helping Mums and families reconnect with self, sex, pleasure and play.
Sexuality is an intricate and important aspect of our human nature - I bring 19 year experience in facilitation and group work and guide with wisdom and compassion as we navigate this rich and sometimes tricky terrain. 
I believe that when we emancipate ourselves form shame and equip ourselves with inspiring and candid sex & embodiment education it has an incredible ripple effect into our families and broader community and culture. Sex need not be full of taboo, hiding and repression - lets lift the lid together with courage, clarity and excitement as we lead the next generations towards their most healthy, embodied, consent driven and pleasure filled sexual selves!
MEET YOUR FACILITATORS



Hi, I'm Jordan Hackett
I'm a sex educator, men's coach and step-pappa of 2 gorgeous boys - with a deep passion for helping men and families create a meaningful and joyous life through reconnecting to self, pleasure and play.
Sexuality is such a core personal aspect of being human and our modern society fears, shames and misunderstands its power and role. Through developing self-awareness in our kids at a young age, creating emotionally safe environments, teaching them clear boundaries and sex-positive values we can give the next generation of adults the opportunity to live far more empowered, connected, shameless and passionate lives.
I have over 5 years of experience educating individuals and facilitating groups. I am deeply involved in men's rites of initiation work and bring a thorough understanding of working with cultural conditioning, modern masculinity and men's emotional processes and needs.
"Tamicas' facilitation is brilliant. If you have a chance to work with her I highly recommend you do!"
- N.H (Victoria)
"I was nervous to begin this work but im so happy I did. Learning how to soothe and calm my system in the face of this topic has changed my life"
-S.A (Victoria)
"I feel so safe and supported in this group. It's so nice to have a space to share and be completely held in a non judgmental group. I get so much out of the coaching calls and always hang up having learnt something new. Leaving me feeling empowered and inspired. This community is the best! "
- S.V ( NSW)
IT'S TIME TO GET EDUCATED!

Sex-Positive Parenting
5 module training

For a limited time we are offering this training as a gift from us to you.

We don't want its value and accessibility to be limited by a singular price.

We want it full of people who really want to receive this knowledge. We invite you to feel into an investment that honours your financial capacity and desire for learning and growth.

This work is our livelihood and we trust that we will be taken care of through sharing our gifts.

(all enrollments are valid for 2 caregivers)
The online training has started but new sign ups are welcome anytime before the second session (9th Aug) and will be provided a recording of the first session.
What age kids is this for?
Can I share course info with my partner, co-parent or a grandparent?
I'm new to this topic - Do I have to have any other experience?
Will recordings be provided if I miss a week?